About
Joe Ginsberg is a contemporary artist, who creates original paintings, work on paper and sculptures. Working in NYC, Ginsberg's multimedia canvas' breakdown the boundaries between art and nature. Guided by color and light, he integrates the organic elements of nature with the texture of everyday life producing unpretentious forms at once functional, practical and ravishing.
"If my work sometimes seems 'off,' it's because I think it's important to jolt the senses." As Robert Mahoney observed in Arts Magazine, "If his images seem to want to jump off the canvas, it is because they have been worked on by nature herself...the weathering works like a decorative enzyme that encourages tidal surges of mirages."
Born in New York in 1958, Joe Ginsberg received his early foundation in art starting at the age of 4, drawing non-stop on books, napkins and miscellaneous items before pursuing formal training in New York.
He began to develop his personal style, creating paintings and drawings that show the influence of New York urban life, politics, human existence in conflict with the dreamlike balance of the natural elements surrounding him, often letting his art move him, subconsciously, allowing his hand free to visualize.
"My art flows and has no boundaries; it explores the things we look at each day, the visual shorthand of contemporary culture".
Joe Ginsberg started experimenting with materials, art mediums and nature herself, free in expression, triggering his mind by tapping into a part of the subconscious that brings an element of surprise, activating the urge for further experimentation and innovation, while transcending the boundaries of artistic disciplines. He began to expose his work to the natural elements: winds, tides, sun, earth and fluctuating temperatures, giving him the ability to produce the captivating quality he refers to as "Electric Nature".
In the 1980's, he started working in metal, stone, glass and fabric, continuously drawing and painting every process. Joe Ginsberg continues to evolve producing an extensive number of paintings, drawing and public commissions.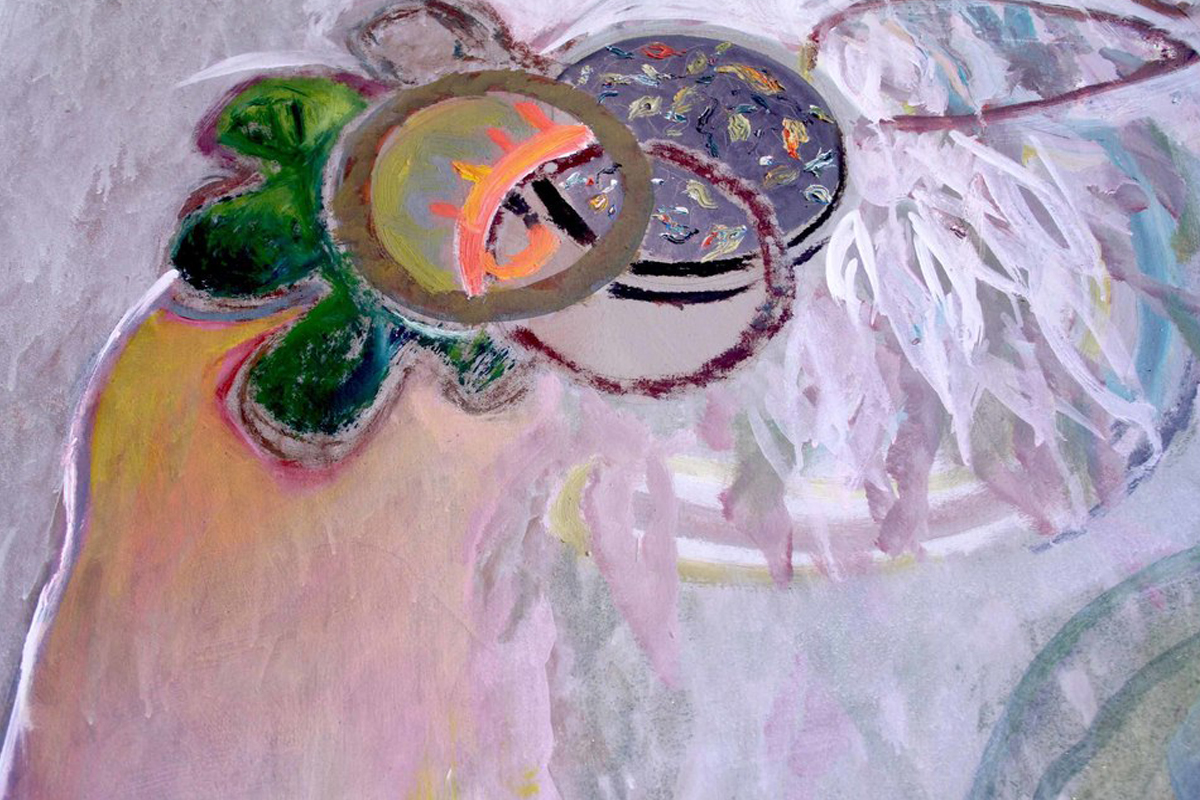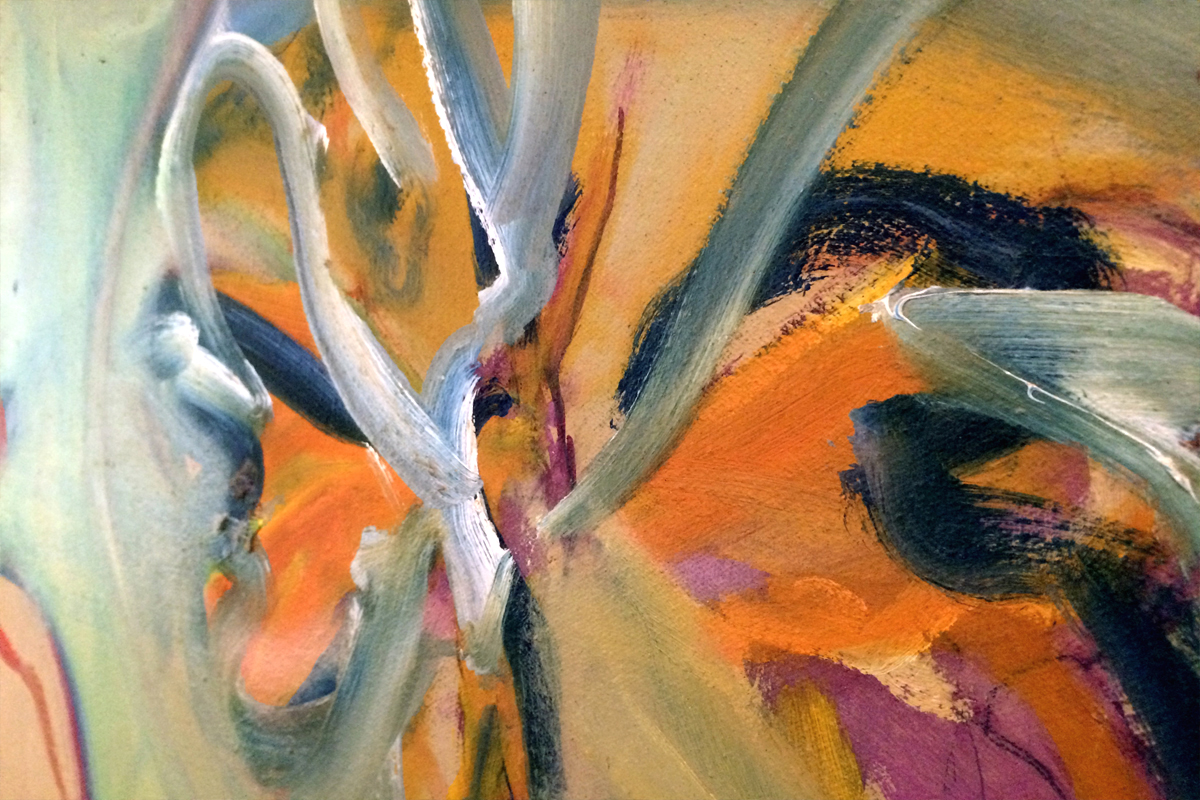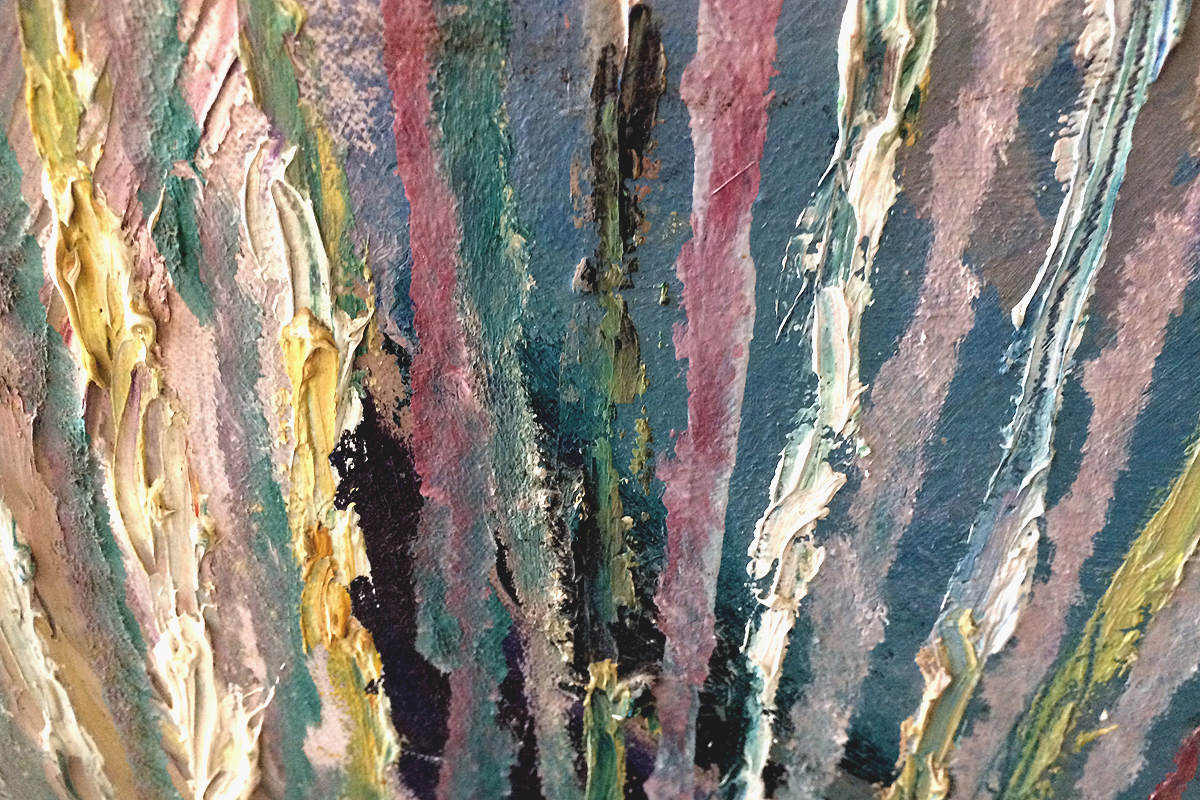 In 2013 a hospitality group commissioned him the design and fabrication of an artisan-made boutique hotel in NYC. He approached this property as a sculptor and a painter, integrating his artist sensibility to create not just an environment but a piece of art that would evoke emotion and a sense of belonging. Joe Ginsberg received a design award for this boutique hotel in 2016.
S E L E C T E D E X H I B T I O N S
Art Gotham – New York, New York
Biota Gallery – West Hollywood, California
Gallery Dauste – Hamburg, Germany
48 Laight Gallery – New York, New York
Barbara Walter Gallery – New York, New York
R. H. Macy & Company – New York, New York
Federal Plaza – New York, New York
Eastman Wahmendorf – New York, New York
Paradis - New York, New York
Barbara Walter Gallery – New York, New York
Claudio Roucher – Paris, France
Santa Reparata Grafiche D'Arte – Florence, Italy
Galleria Bal di Notti - Catania, Sicily
Fortman Studios – Florence, Italy
Palazzo de Piro – Malta, Italy
P U B L I C P R O J E C T S
Connecticut Parks Department - Stamford, Connecticut "Talk To Dogs"
New York State Council of the Arts – New York, New York "Beach At Peach"
Coalition for the Homeless – New York, New York " House Tricks"
AUCTION
Christies Contemporary Art – New York – Two Works of Art: "Opening" and "Push Push"